Try our Training Support programming!

Our new training support series features rehab templates, form fixes, and easy-to-follow plans that can be done alongside your current training program.
Our first batch of content features "Shoulder Rehab" (from acute injury to return to training), "Fix your Squat: Ankle Mobility," "Fix your Deadlift: Hip & Hamstring Mobility," "Fix your Bench: Shoulder Mobility," "Fix your Front Rack," and more.
All of these plans are designed to be done a few days per week, with 10-15 minutes of drills and exercises. We will roll out new packages of content and templates every 4 weeks, as well as take requests from our training support group members to help with their own specific goals.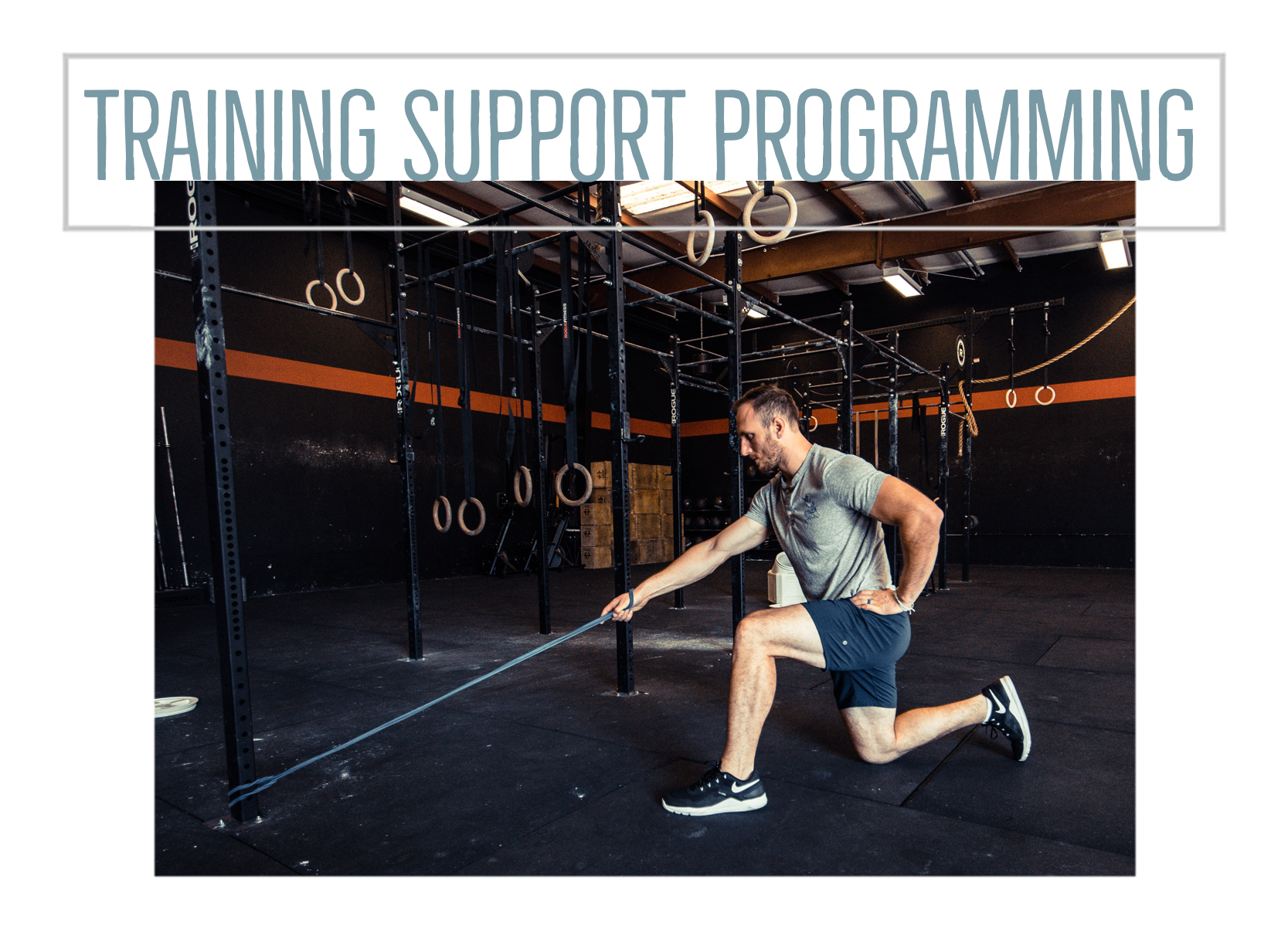 HOw to choose and join a workout group:
The accessory and home gym program: Ideal for anyone newer to weight training, coming back after injury or time off, looking for less gym time commitment, or looking for programming to accompany their barbell lifting.

Schedule: 3 days a week, 4th optional day

Workout Length: 45-60 minutes

Equipment: Dumbbells, bands, optional kettlebells and cable machine.
*Full body split, no barbells used, warm up, mobility, and prehab everyday. If you choose heavier weights or sub in barbell movements for the dumbbell lifts, this shorter form workout can be sufficient for advanced lifters.
The intermediate to advanced lifting program: Ideal for the advanced lifting enthusiast looking to stay healthy while building muscle and increasing power

Schedule: 4 days a week, 5th optional recovery/mobility day

Workout Length: 60-90 minutes

Equipment: Barbells and squat rack required
*Full body split, barbell lifts 3-4 days/week, conditioning circuits, warm up, mobility, and prehab everyday. Sustainable strength is ideal for those who enjoy variety in their workouts and have multi-dimensional goals to improve their strength, range of motion, cardiovascular conditioning, and physique.
Citizen Athletics App Preview:
who are behind citizen athletics?
Citizen Athletics co-creators, Drs.Teddy Willsey of @strengthcoachtherapy and Sam Spinelli of @thestrengththerapist, are not only longtime gym rats and strength coaches, but also practicing physical therapists. Their hybrid skill sets and healthy skepticism of single-track, fad workouts put them in a uniquely qualified position to generate highly creative, well-rounded, and research-based workout programs for a range of fitness levels.
Citizen AThletics instagram Feed